Hartford
Hart ancestors orginally settled in Hartford in the 17th century. The Rev. Seth Hart (1763-1832), Caroline maternal grandfather, was born in Kensington, Connecticut in 1763. He graduated from Yale in 1784 and was known as a classical scholar, teaching Latin and Greek as well as other subjects in addition to carrying out his main duties as Episcopal minister, first in Connecticut and then in Hempstead.  and became an Episcopal minister and Rector of St. George's Church in Hempstead, Long Island. His wife was Ruth Hall ( - 1841). From: The Descendants of Rev. Thomas Hooker, Hartford, CT).
Jamaica
Caroline's 3x great-grandfather. A counsellor-at-law in England, received instruction from mathematicia Flamstead, for whose use Greewich Observatory was erected. Arrived NY in 1697 and by 1702 was in Jamaica, Queens County, L.I. "Clerk of Peace." County Clerk, 1710. Trustee of highways. Slaveholder, baptised two of his slaves. Surveyor in Jamaica and Hempstead. In addition to high profile in Jamaica,  around 1712 he purchased with a partner lands equaling four of the thirteen parts if the Minisink Patent in Orange and Sullivan Counties, and laid outand founded the township of Goshen in 1714.
Hempstead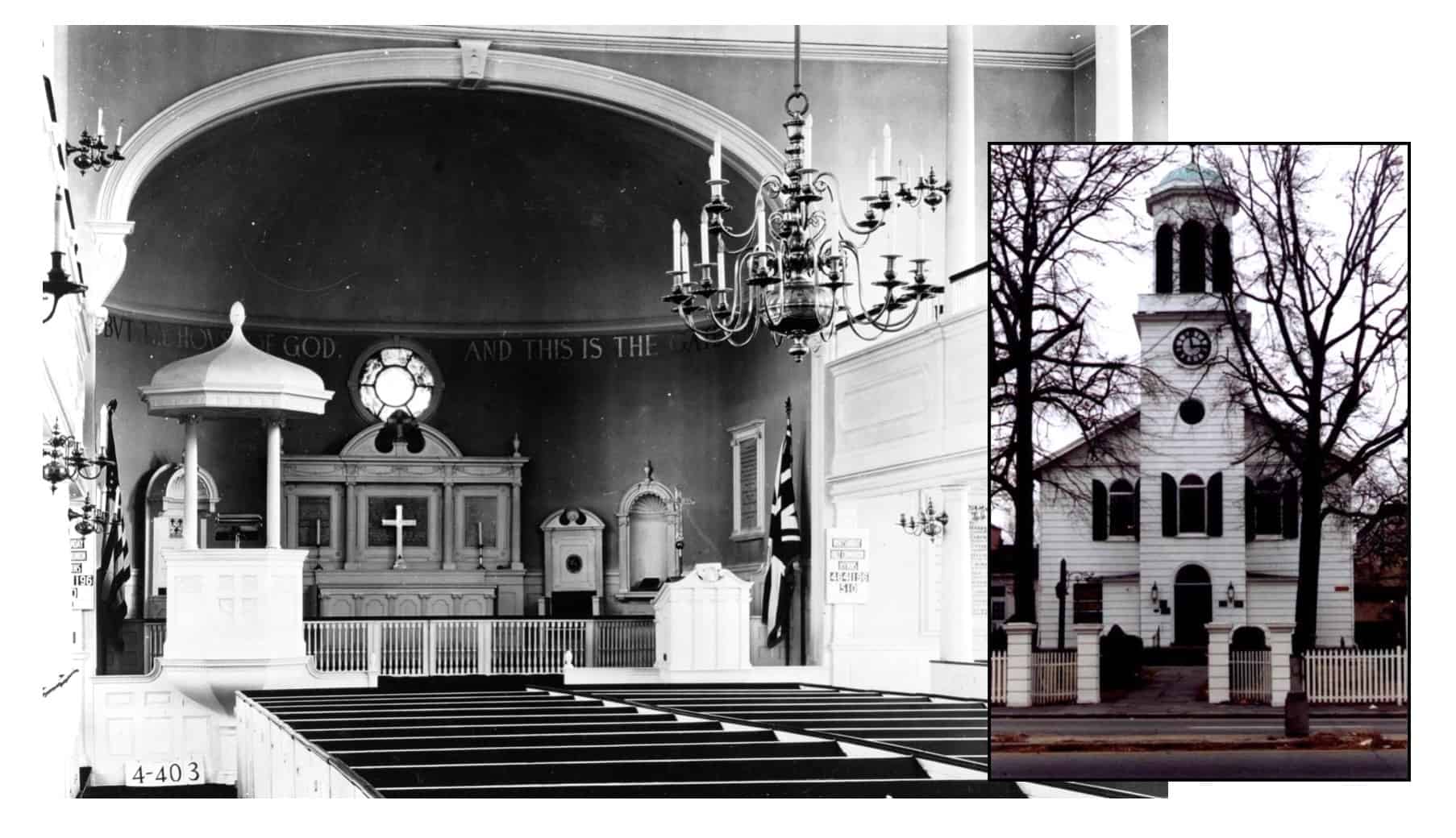 Caroline's maternal grandfather, the Rev. Seth Hart, was the Minister of St. George's Episcopal Church in Hempstead from 1800 to 1829. He was tireless in finding the funds for, and oversaw the construction of, the 1822 Church will stands today. Interior, 1933 HABS. Exterior, 2020.