The Rich Mosaic of Rural Life in Early Dutchess County Revealed
The public joined descendants of Amenia's Bockee family (pronounced boh-KAY) at the historic Smithfield Church in Amenia on Saturday, July 16, 2022.
The Dutchess County Historical Society (DCHS) and Amenia Historical Society (AHS) co-hosted the event since both organizations have important collections related to the family.
Talks were given by DCHS and AHS Trustee Betsy Strauss, DCHS Collections Chair & Trustee Melodye Moore, and DCHS Executive Director, Bill Jeffway.
The period of time examined ranged from the late 17th century, when the Bockee family first purchased 350 acres in the area in 1698 (they actually built a home and settled around 1761) through to the end of the Civil War, and into the mid 20th century.
As talented, educated, community-oriented establishment figures with means, the family could have chosen to live in Poughkeepsie or New York City, and for certain periods of time, certain family members did. But essentially, over the centuries the family chose to live a rural life.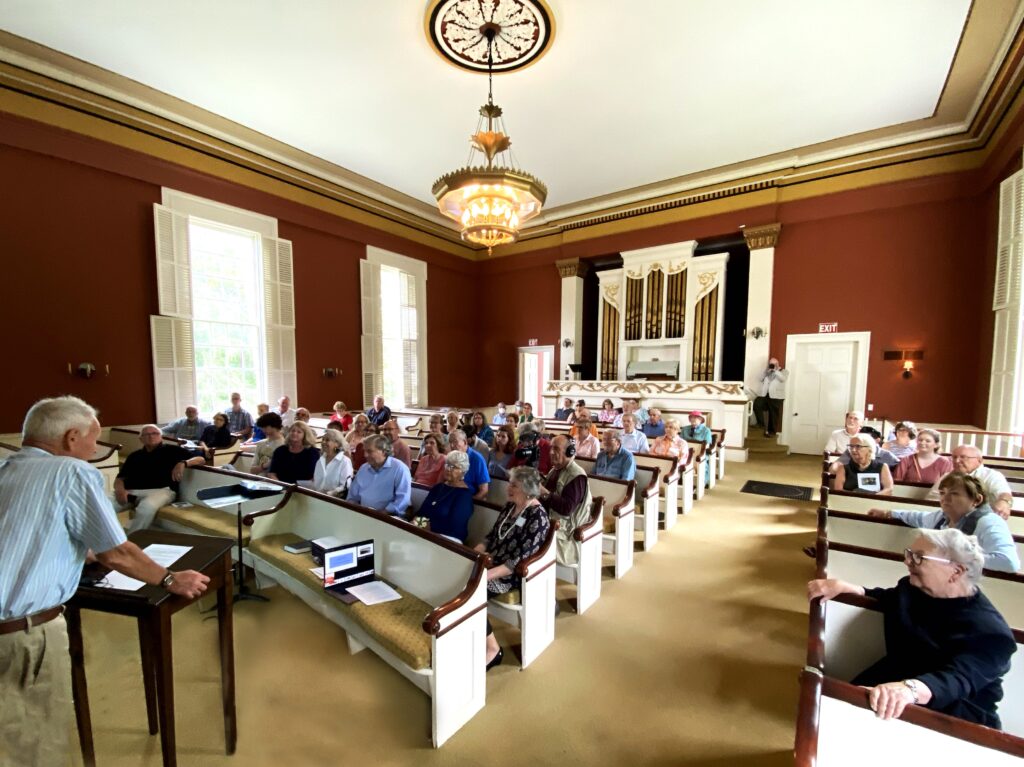 Items from DCHS & Amenia Historical Society Collections That Were Featured at the Church
Bockee School Silk Coverlet by Students
Bockee Medical Chest Civil War