Bill Jeffway has served as the Executive Director of the Dutchess County Historical Society since 2017. In that role, he seeks to maintain the organization's sterling reputation for historical thoroughness, accuracy, and pursuit of historical truth, while finding creative ways to express that history in a 21st century with its many demands and distractions.
Bill grew up in Northampton, Massachusetts, where he joined the local historical society at age 13. He earned a B.A. from Wesleyan University in Middletown, CT with a double major in American Studies and English. His senior year focus was on the Hudson Valley in the 19th century. Professionally, Bill spent 30 years in global corporate advertising at the firm Ogilvy & Mather working in its New York City, London, Singapore and Los Angeles offices, largely with technology companies like IBM and Cisco as his clients.
Other roles & publications
HistorySpeaks. Bill is active as the founder/principal of HistorySpeaks, an independent and flexible partnership which works to identify and creatively share insights related to local history, through which he has published two books.
---
Click on any image below to be taken to the publication which will open in a new window.
History of the Town of Milan.
This Place Called Milan tells the story of immigrants as varied as the abolitionist Quakers, the slave-owning Palatines, and a Native population. The book examines the role of topography, water, and the role of being in-between in determining how and where we settle, and what we do for work.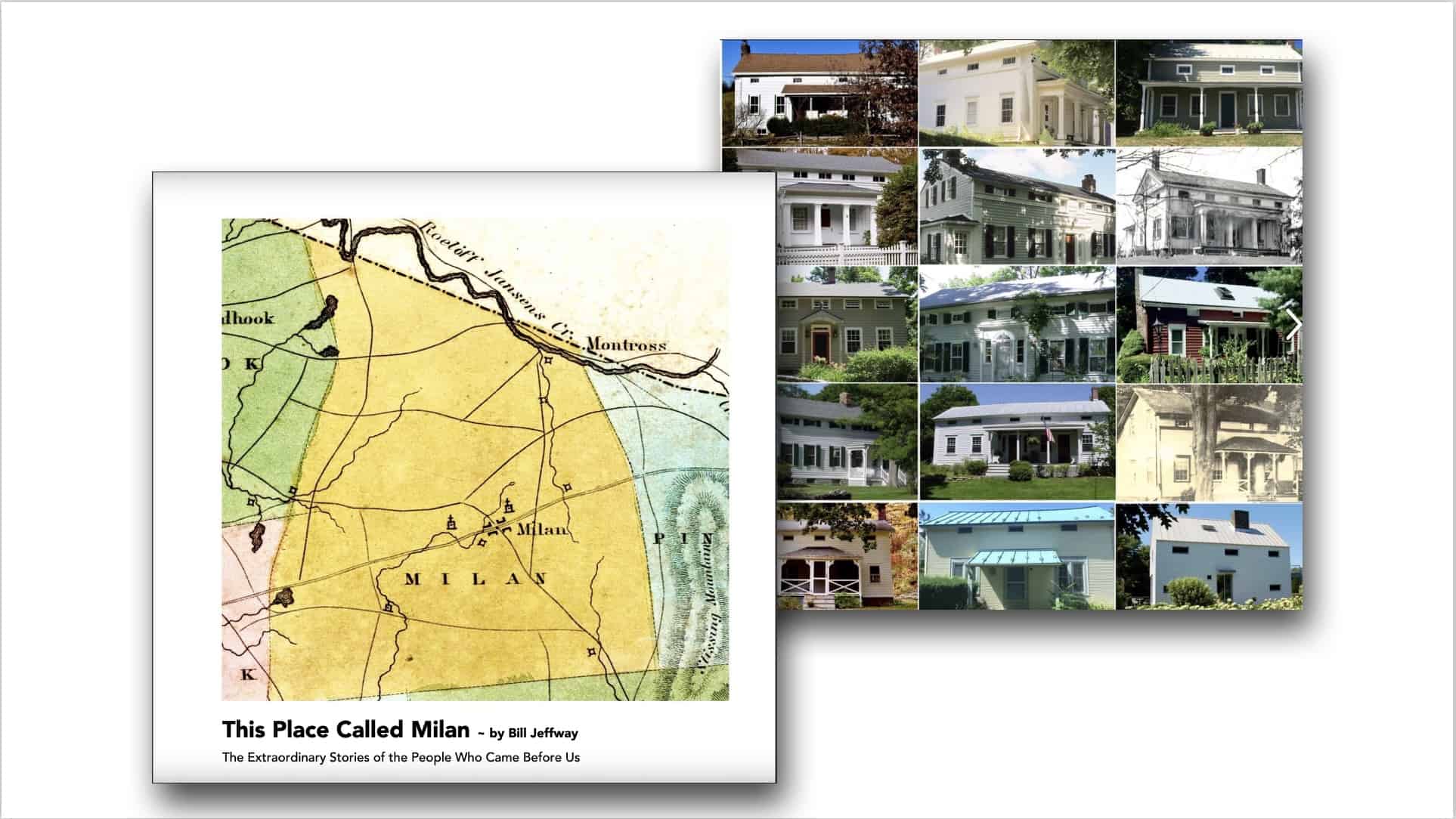 ---
Rhinebeck Post Office Murals.
The second is a booklet called Invisible People, Untold Stories which is the product of a community conversation, involving Celebrating the African Spirit, about the depiction of enslaved persons of color in the the Rhinebeck US Post Office. The title is respectfully taken from the landmark article on local Black history published in the 1987 DCHS Yearbook, by Lorraine Roberts and Lawrence Mamiya.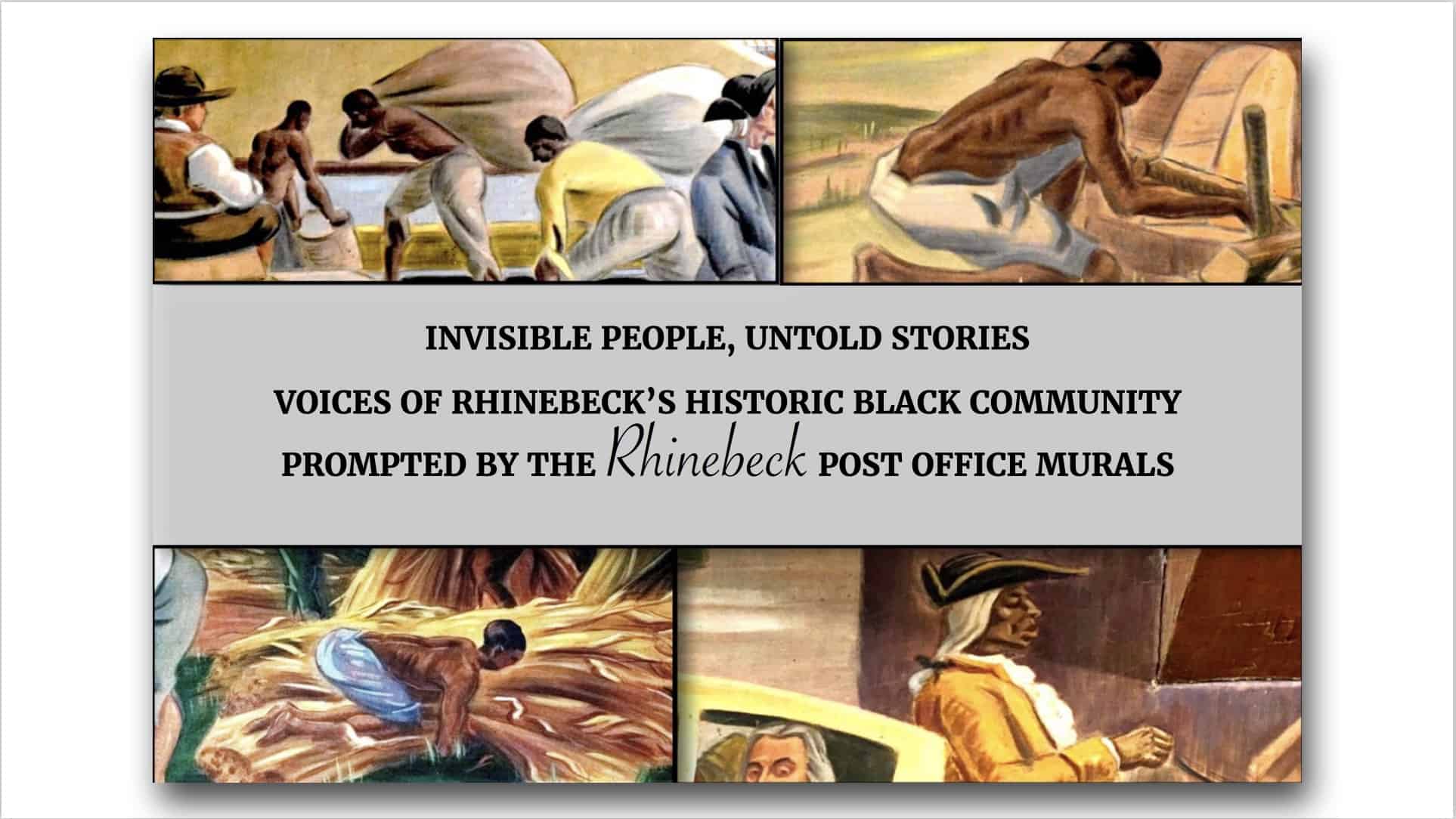 ---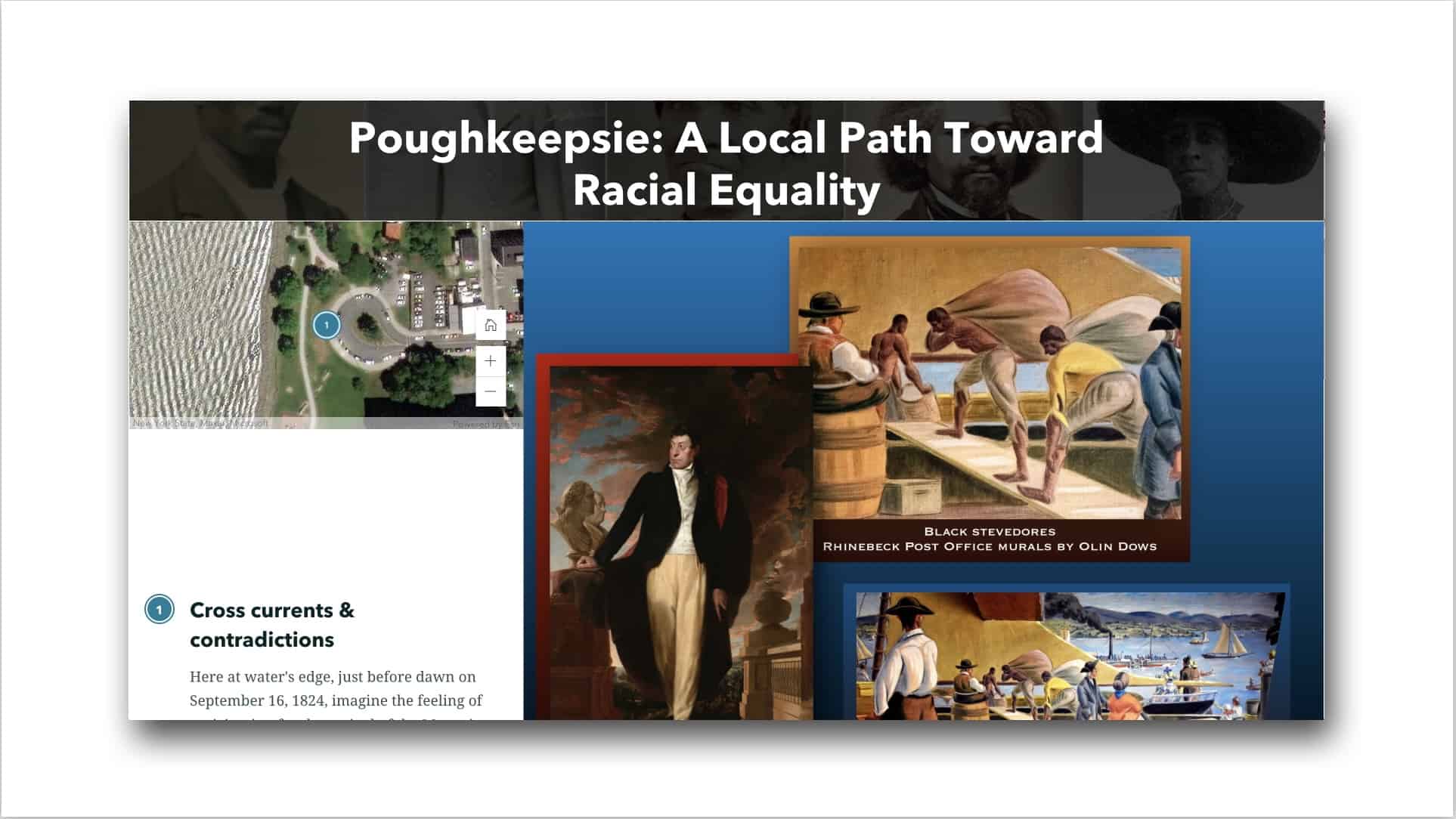 ---
Local Frederick Douglass Celebration.
Celebrating the African Spirit. Bill serves on the research committee of this Poughkeepsie-based organization dedicated to raising the profile of local Black history. Among the most satisfying outcomes recently was the reenactment of a talk by Frederick Douglass at Poughkeepsie's College Hill by Hamilton musical actor Paul Oakley Stovall, based entirely on the findings of the committee.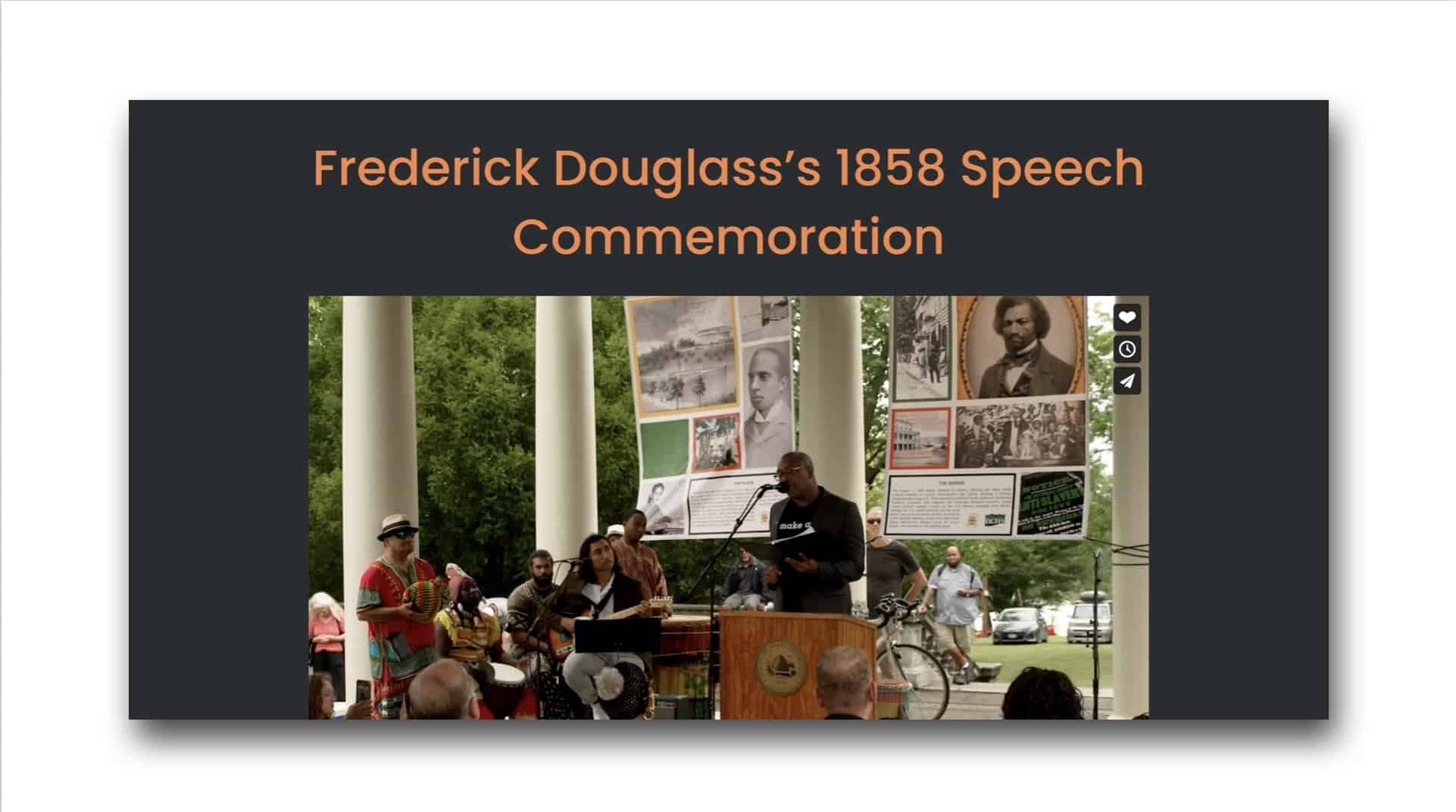 ---
A message from the Executive Director.
One of the things that greatly attracts me to DCHS is its focus, from the very beginning in 1914, on the relentless pursuit of historical truth. This focus requires a constant search for new information, its interpretation, and its creative expression. The organization has focused on knowledge and insight that goes way beyond the traditional role of managing a historic house or featuring museum objects, although DCHS's record there is strong as well!
One of the less visible but substantial roles of DCHS is archival preservation and restoration. The wonderful 18th century stone house, Clinton House in Poughkeepsie, is the location of 4,000 linear feet of fire-safe metal shelves and storage units on three floors, archive-save boxes and containers, and year-round climate control.
I hope in my time here at DCHS, we have made great progress in making all of DCHS's extant history, historical research, and archives more accessible through digitization of finding aids, indices, publications and photographs. The Dutchess County Historical Society Yearbook, the longest serving historical journal in the state, is now entirely available online; every issue since 1914, in addition to other published books.
For new research, DCHS has put an emphasis on lesser-told stories: persons of color, women's history, and stories of veterans' service.
As a non-profit 501c3, DCHS is supported entirely by gifts from members, business sponsors, and donors, receiving no taxpayer money. This gives us the distinct advantage of be able to captain our own ship, we are answerable to the distinguished members, friends, and business supporters who enable our work. I hope you will consider becoming involved in any of the many ways available.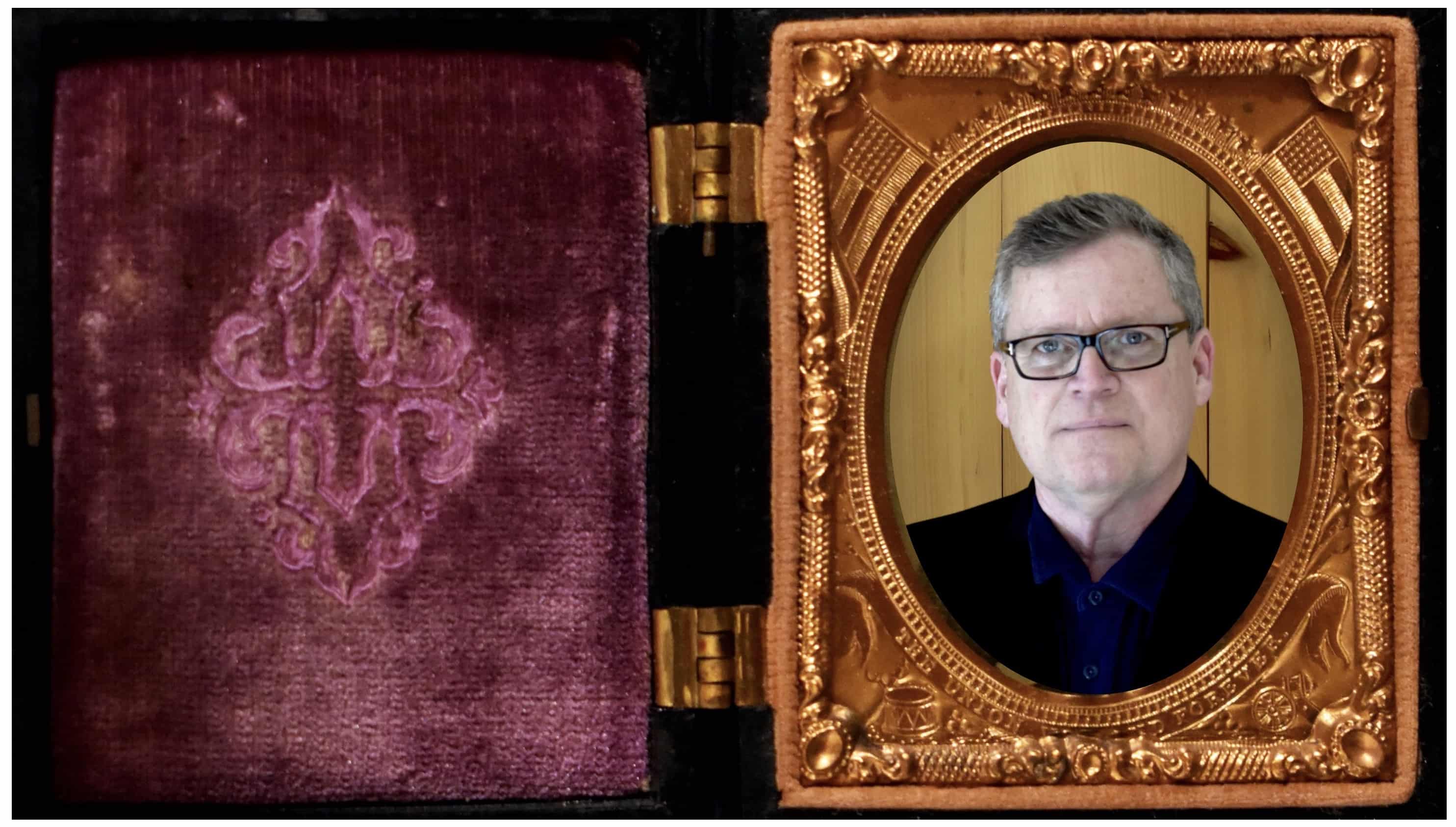 DCHS Yearbook: Published since 1914, the DCHS Yearbook is New York State's longest-serving historical journal with contributions from a wide range of professional and home grown historians.
DCHS Awards: For historical, community and business l best practice, through its annual awards, DCHS spotlights best practice as inspiration to others.
Programs and Exhibitions: DCHS is employing the most diverse and creative tools to engage the community, from online videos and trails and tours, to classroom programs and visits, to classic exhibitions in physical locations across the county.
Archival Preservation: DCHS oversees an archive of thousands of objects, documents, photographs and textiles; and offers research support to DCHS member/donors through online resources and its traditional library.
Library & Online Research Tools: With a class research library housed at Clinton House in Poughkeepsie, DCHS continues to expand its online tools for local research, including the Walter M. Patrice Online Library for the Study of Local African Heritage.