Rhinebeck 7th Grade, Juneteenth 2021
For Juneteenth 2021, the 7th Grade class at Rhinebeck created a flag that was on public display outside the village and town halls. Like a classic quilt, the large flag was made up of many smaller pieces, each with their own story of local history.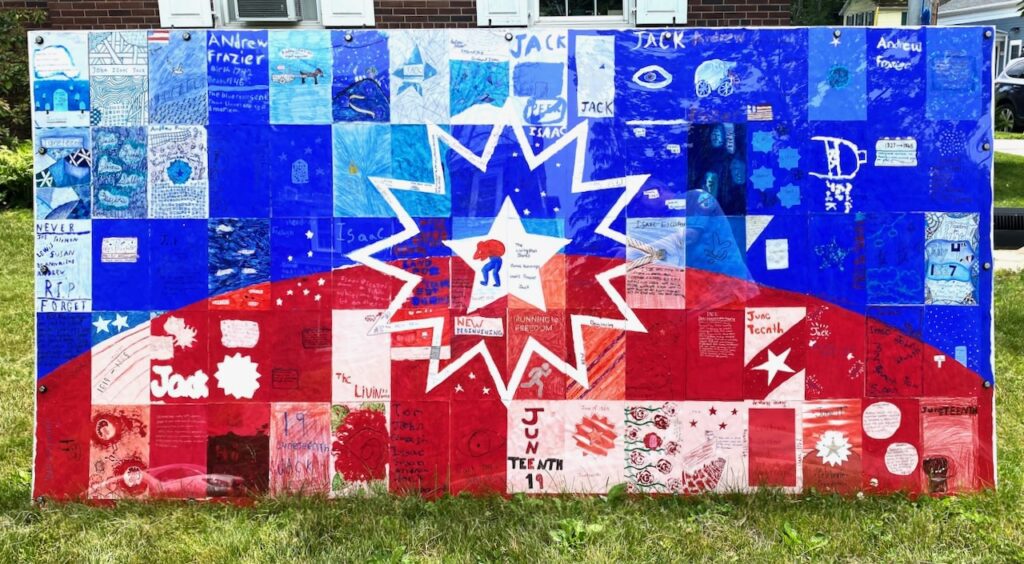 Rhinebeck 7th Grade, Juneteenth 2022
There is text that accompanies each image panel.
The biggest and best way to view each image is as follows:
Hover over the image. Click once when you see a magnifying glass with a plus on it.
Once the image is enlarged, click on the right arrow to see the accompanying story.
Click on the "X" in the top right to close and return.
To view the text without leaving this page, click between the two white dots that are visible at the center, near the bottom of the image.
---
---
---
---