The Fine Art of separating historical fact from fiction.
By Bill Jeffway
A version of this article appeared in the Northern/Southern Dutchess News / Beacon Free Press in December 2019.
As Christmas approaches these words may come to mind:
'Twas the night before Christmas, when all through the house
Not a creature was stirring, not even a mouse;
The stockings were hung by the chimney with care,
In hopes that St. Nicholas soon would be there;
The children were nestled all snug in their beds;
While visions of sugar-plums danced in their heads;
They are the beginning of a poem written as early as 1808, and published anonymously in the Troy Sentinel December 23, 1823. Its authorship has been contested since 1860. Using the science of comparing writing styles, among other things, there seems to be more and more conclusive evidence that the author of Twas the Night before Christmas was Henry Livingston, Jr. (1748-1828) who was living on the Locust Grove Estate in southern Poughkeepsie in a house his father had built. This displaces the long-held public view that the author was Clement C. Moore of New York City, who claimed authorship after Livingston's death. Defenders of Moore's authorship remain, however. See "suggested further reading."
Public protests from Livingston descendants grew into a cross-generational effort that continues to this day with the publication of several books by descendants, among them Mary S. Van Deusen. Van Deusen worked with Vassar College Professor Don Foster, who practices what he calls, "literary forensics," and she worked with a retired professor in New Zealand, Mac Jackson.  Each partnership produced a book. This is only the most recent work. There has been a tradition of highly respected historian's supporting the Livingston claim.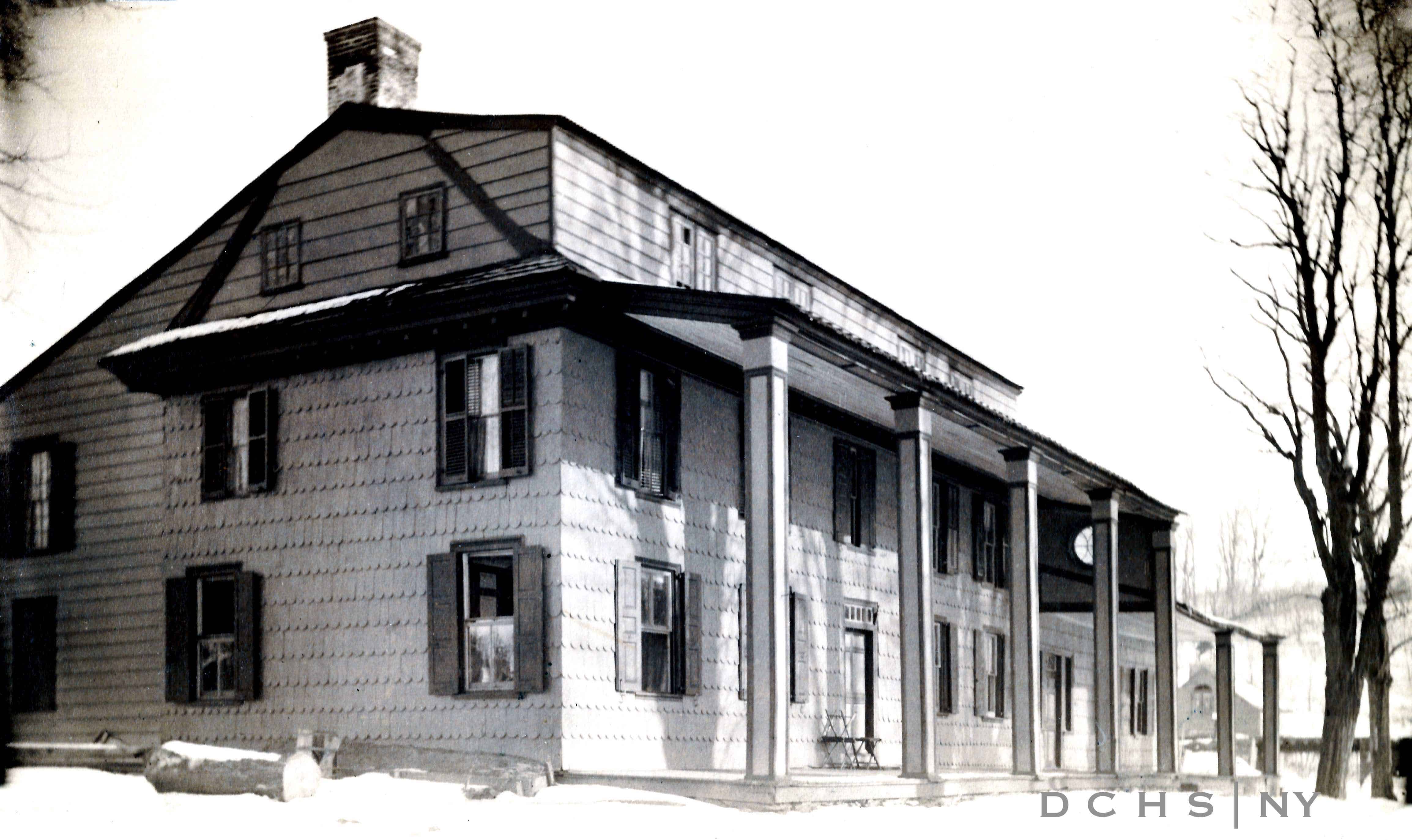 Henry Noble MacCracken was Vassar College President from 1915 to 1946. He authored two books on the history of Dutchess County. In his 1958, "Blithe Dutchess," he dedicates a chapter to the controversy. He liberally quotes from the work of Helen Wilkinson Reynolds, who had been given complete access to family records by the Livingston descendants with a view that she would write as definitive a conclusion as possible. She published her findings in the DCHS 1942 Yearbook. In the article, among other arguments, is one that still posed by contemporary advocates. She describes a stark contrast in the "mind, temperament and taste" of the two men. Beyond writing style, the points made here reflect the perception that Livingston was an outer-directed, even "jolly" fellow, who played with and enjoyed the delights he saw in life. It seems Clement Moore was, less so. Livingston frequently published in the Poughkeepsie Journal anonymously, under the signature of "R."  Livingston descendant Dr. William S. Thomas wrote a long and detailed expose in the 1919 DCHS Yearbook.
The issue of "truth" in preserving and sharing history is a central one.
One of the Dutchess County Historical Society's Annual Awards is the Helen Wilkinson Reynolds Award, described in this way, "This award recognizes the local historian who is an exemplar of the necessary and accurate search for historical truth that represents the spirit of Helen Wilkinson Reynolds. Miss Reynolds was a writer, genealogist, preservationist, and founding member of the Historical Society. She was eulogized in 1943 by then-President Franklin D Roosevelt as the most knowledgable student of, and contributor to, the county's history. Her careful research over 30 years set the high standards of DCHS."
One of the ways Miss Reynolds earned a reputation for the search for historical truth was the publication of her findings in 1925 related to the historic "Clinton House" at 549 Main Street, Poughkeepsie, a New York State owned property that has been the location of the Dutchess County Historical Society for decades.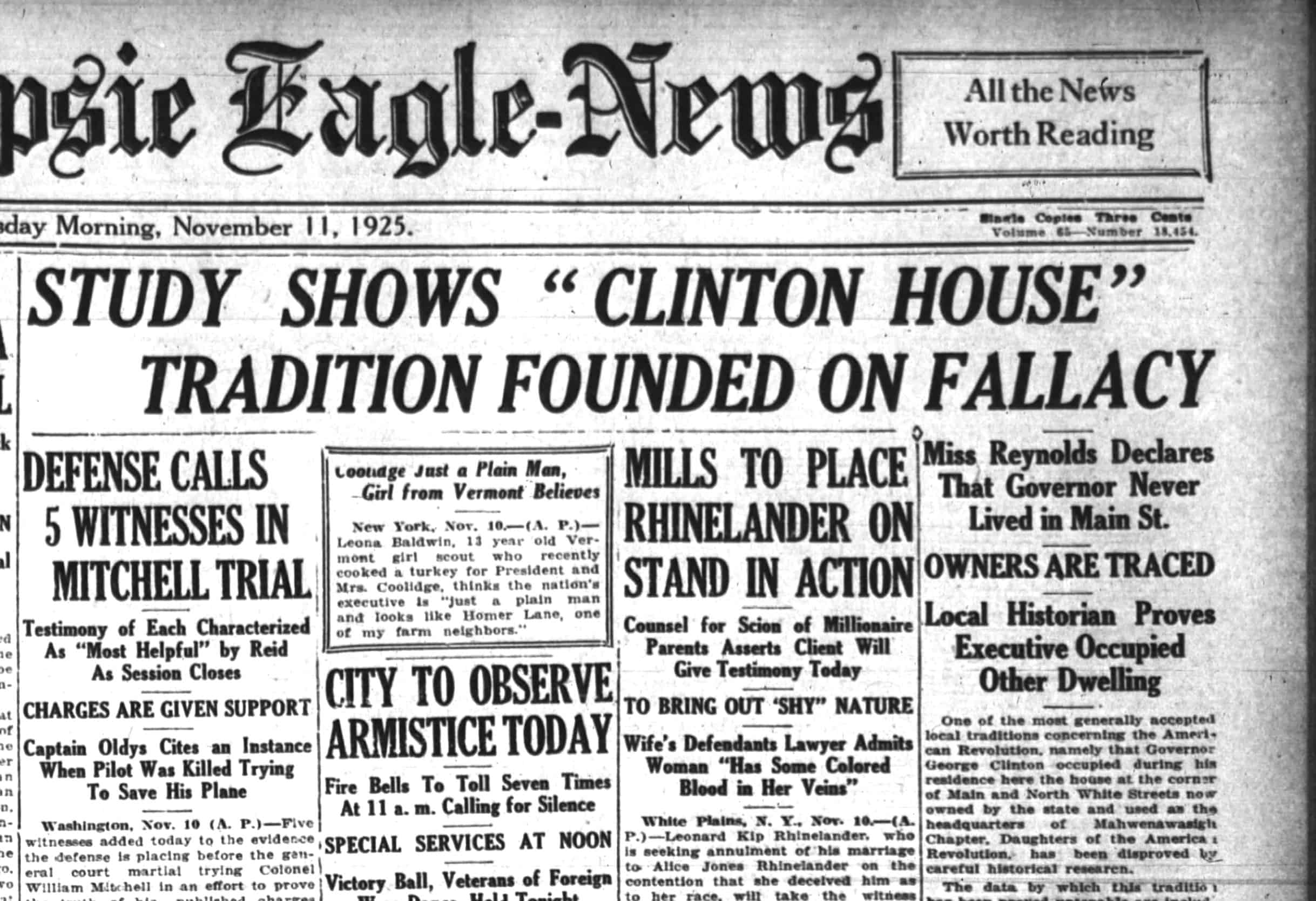 In the biggest headline at the top of the front page of the Poughkeepsie Eagle News of November 11, 1925, on a day dedicated to Veterans and patriotism, the headline reads, "Study Shows 'Clinton House' Tradition Founded on Fallacy. Miss Reynolds Declares that Governor Never Lived in Main Street. Local Historian Proves Executive Occupied Other Dwelling."
Clinton made a name for himself in the Revolutionary War. He was an enormously important politician, Governor of New York, and Vice President of the United States under President Jefferson. He famously led the opposition effort against Alexander Hamilton's ultimately successful effort to have New York State endorse the US Constitution in 1788 at the County Courthouse at Market and Main Streets, Poughkeepsie.
On the first floor of Clinton House, a fireplace mantel is installed that was taken from the Henry Livingston estate at Locust Grove. (See photo, right). Under the photo in the Yearbook it states, "Here, Henry Livingston as a child, hung his Christmas stocking." Unfortunately more recent analysis shows the mantel is of a slightly later period than the period of Henry Livingston, Jr's. childhood. So Henry Livingston may have sat in front of the mantel, while warming his feet at the fire. But he would have done so as an adult and not as a child.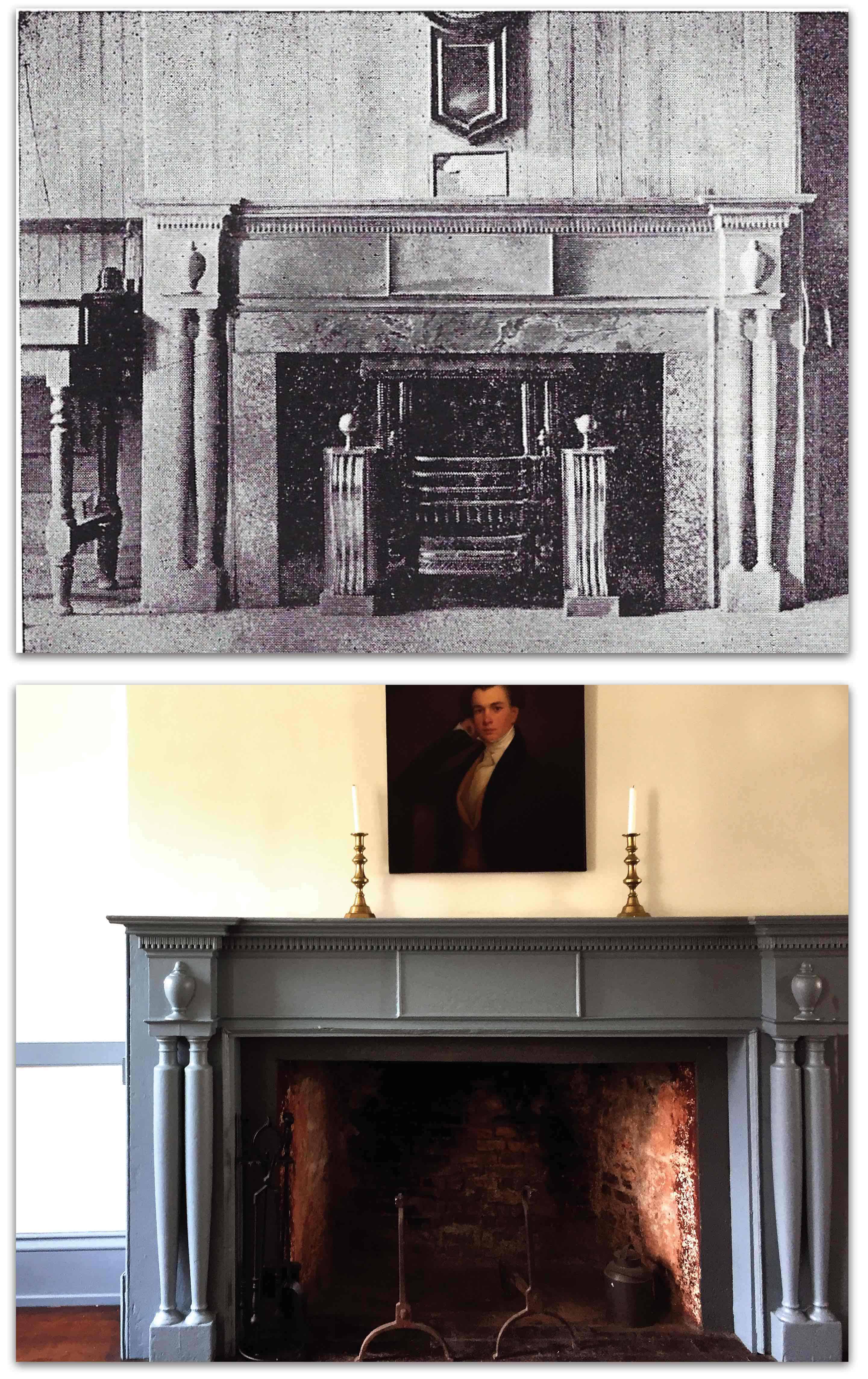 History can be "shaped" by accident, by benign neglect, or an intentional erasure or rewriting. If some grey areas or disagreements remain, the lessons we may take from attempts, fair and otherwise, to shape local history's record, may be more valuable than just remembering a list of historical dates. Pondering the source and motivations of fluctuations (accidental, intentional) can be the biggest, richest lesson of all.
Blithe Dutchess by Henry Noble MacCracken, 1958.
Unknown Author: On the Trail of Anonymous by Don Foster, 2000.
Henry Livingston, Jr., The Christmas Poet You Always Loved by Mary S. Van Deusen, 2016.
Who Wrote "The Night Before Christmas?" by MacDonald P. Jackson, 2016.