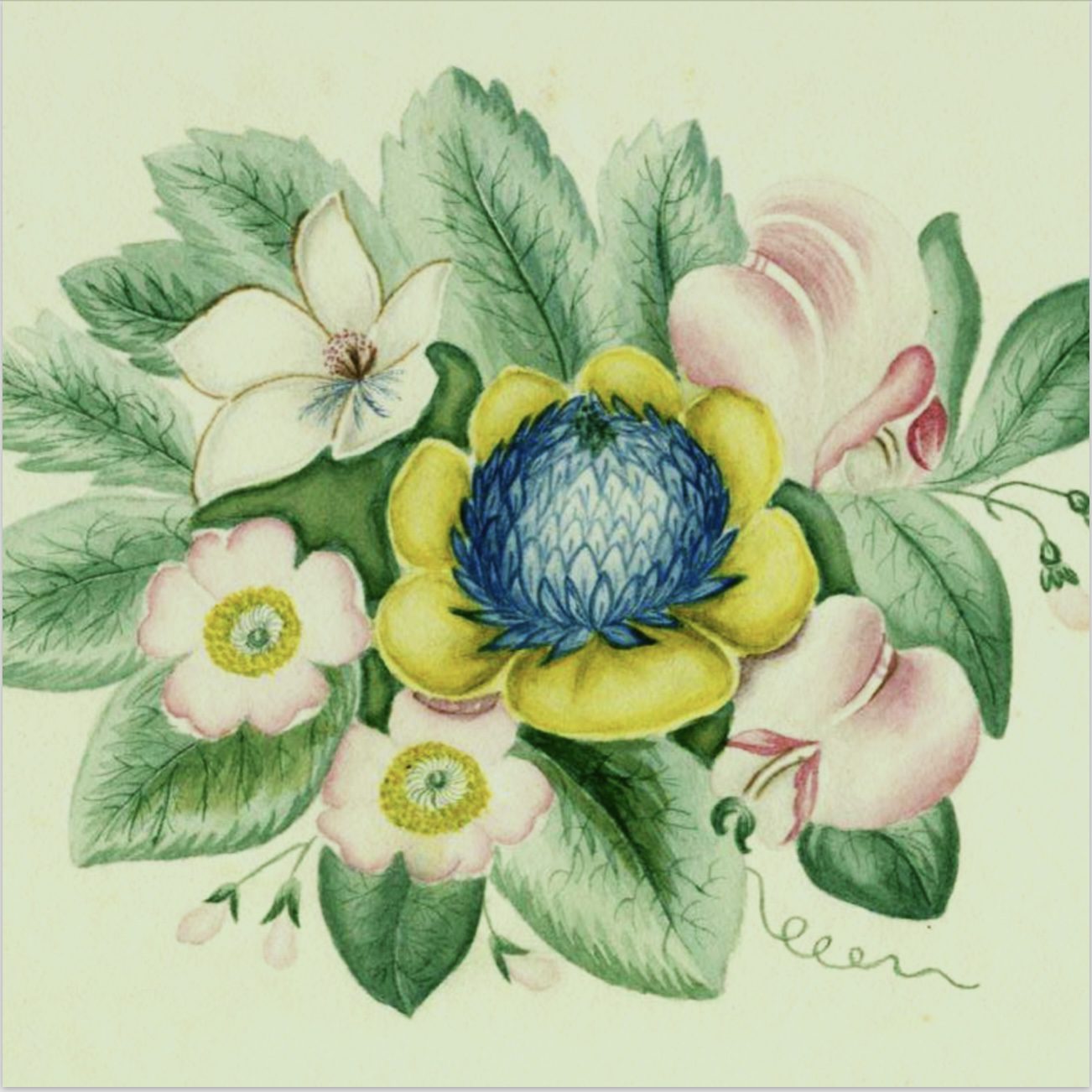 1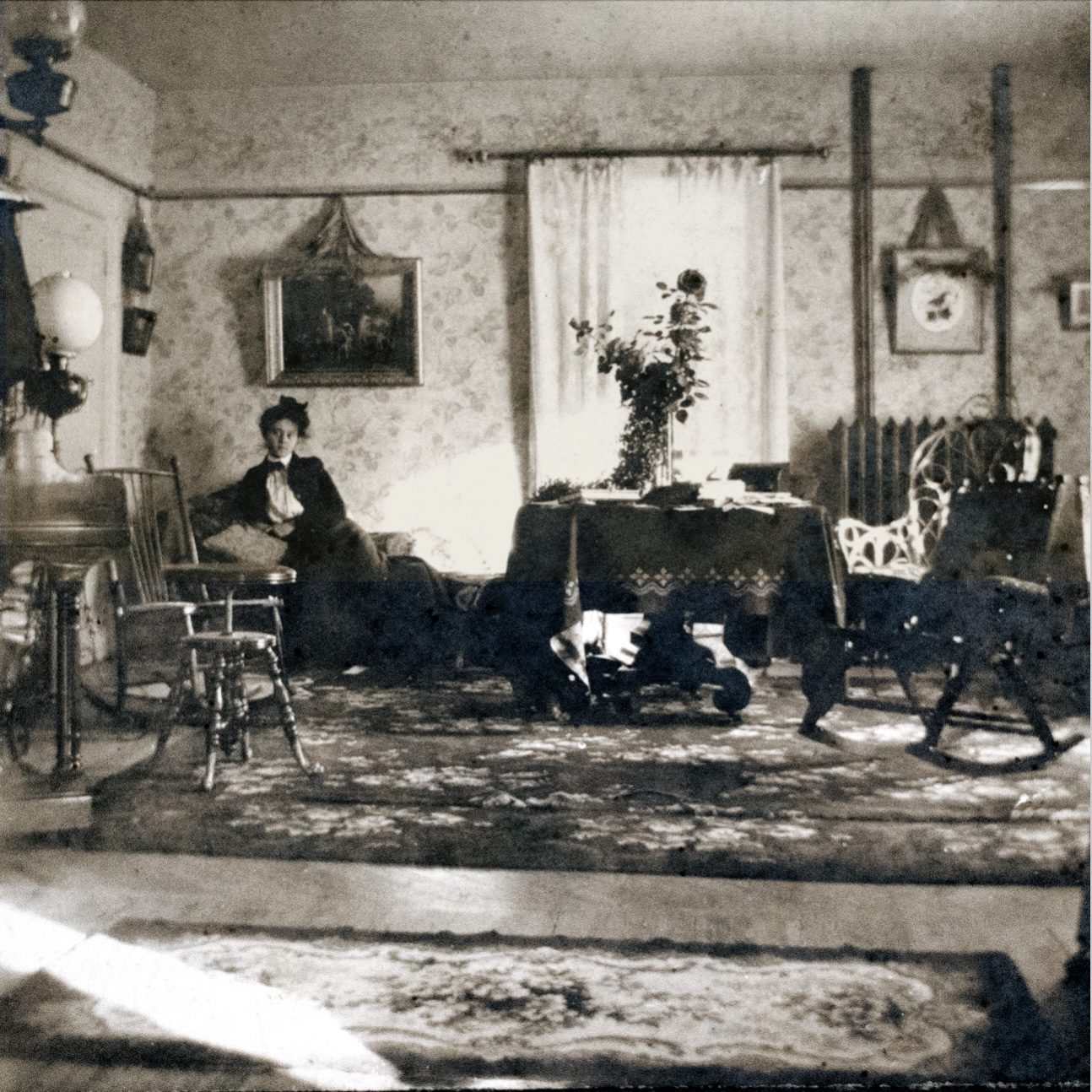 2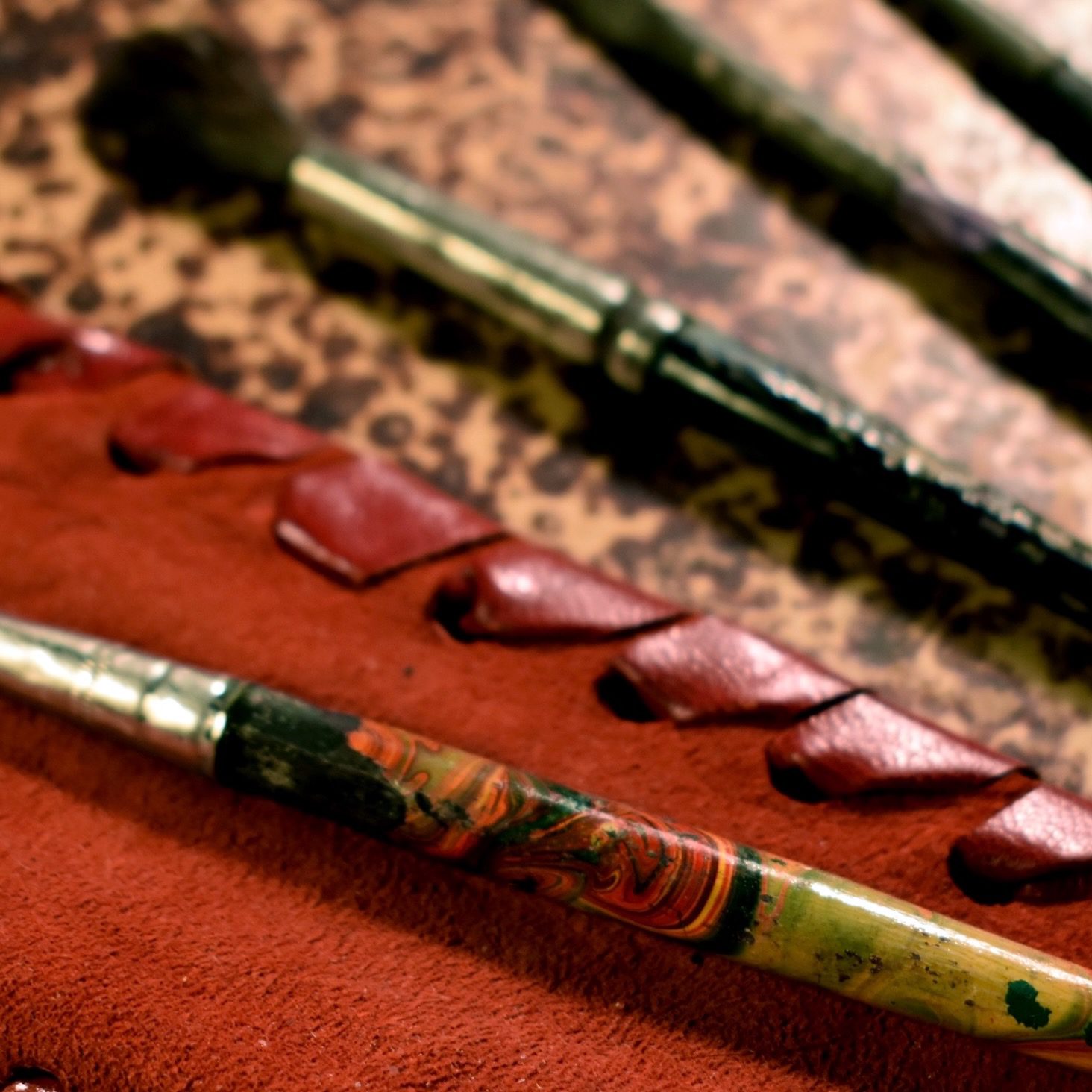 3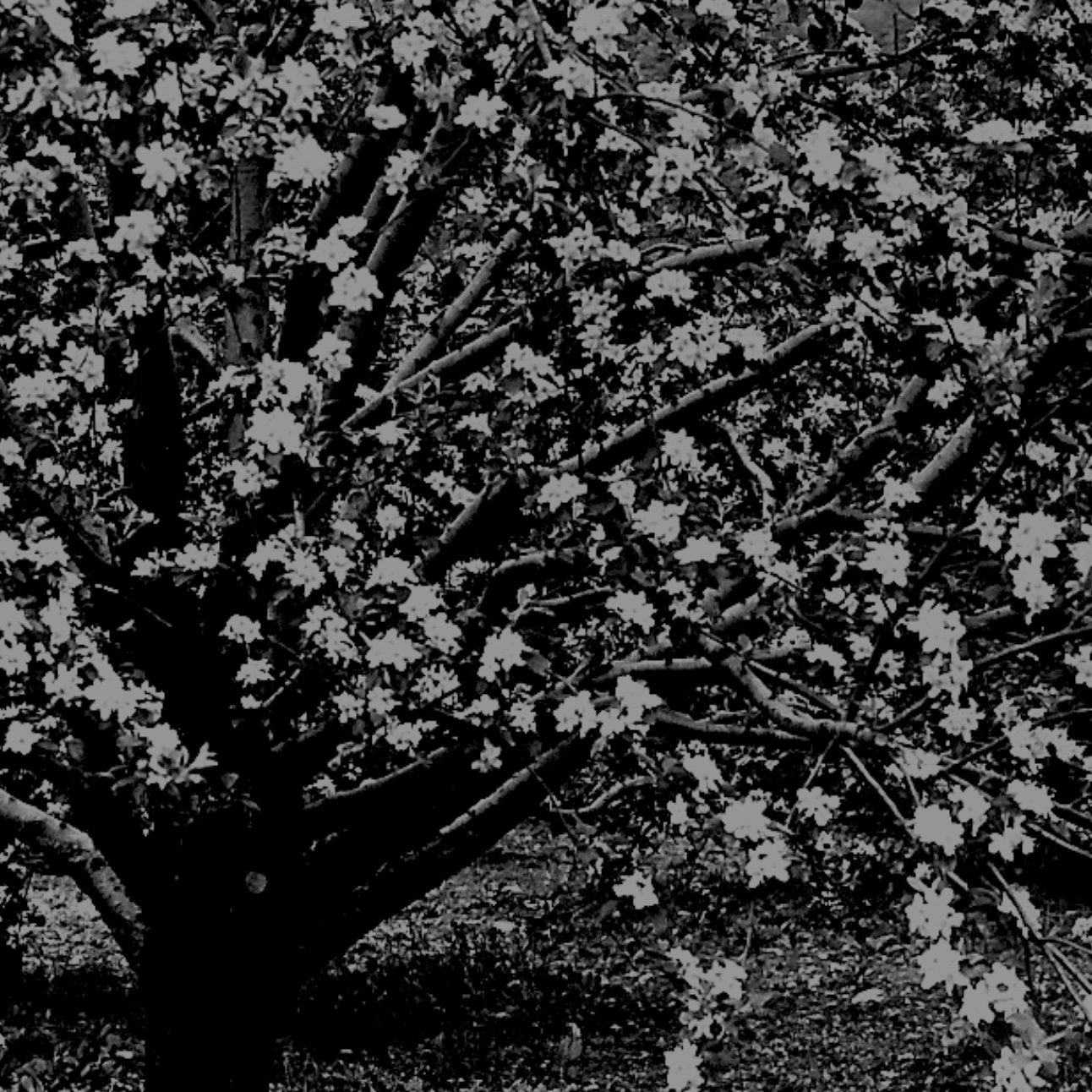 While Clowes's early life was marked by turmoil and uncertainty, her later years were defined by contentment. Alternating between Heartsease in New York and the Hart property in Florida, she was surrounded by the extended family that had, from her early years, provided her with the love, encouragement, and stability to nurture her ambitious dreams.
The financial success and international reach of Clowes's career were unprecedented for a woman artist working in New York's Hudson Valley. Her home in conservative rural America–far beyond the nineteenth-century artistic centers of New York City, Paris, and London–makes her achievements still more noteworthy. For audiences today, Clowes's fortitude, creativity, and drive exemplify the things a woman can accomplish, even a woman ahead of her time.
The numerous paintings from Clowes's later years in Florida show the artist captivated by the region's exotic flora. Lush depictions of forests decorated with Spanish moss, green saw palmettos, and jasmine surround images of the artist's favorite subject: cattle.
The years prior to the Civil War saw the entire Hart family focused on their LaGrange farm and apple nursery. But their attention was drawn elsewhere in 1867 when Benjamin, encouraged by his sons Ambrose and Walter, purchased land in Florida to build homes and establish orange groves. Like other family members, Caroline purchased her own property and planted orange trees. She established a studio for herself and eagerly painted the animals and landscapes of her Florida backyard.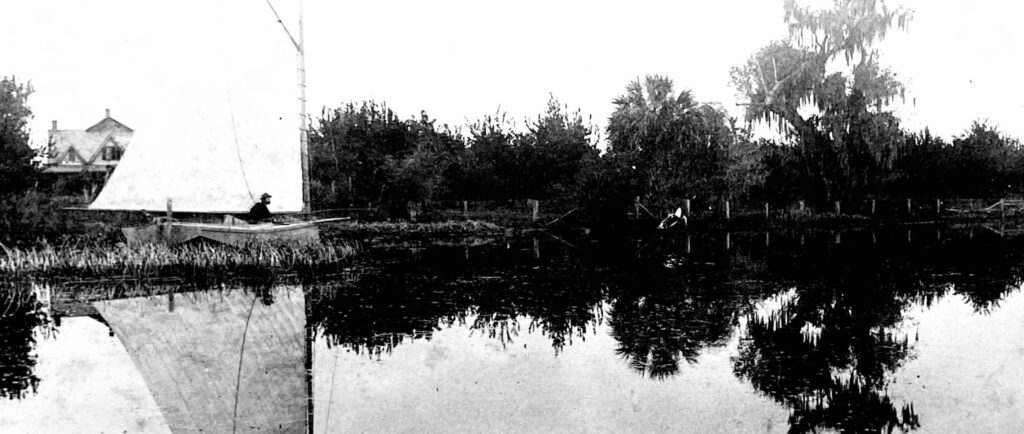 Clowes family photo, Florida, ca. 1870s, Photograph, 4 x 6 inches. Hart Hubbard Collection of the Dutchess County Historical Society.
In Poughkeepsie, Clowes maintained strong relationships with many leading figures at Vassar College, like Professors Maria Mitchell and Henry Van Ingen. She solidified her role as a prominent member of the local arts community in 1882 when she, Van Ingen, painter James Smillie and sculptor George Bissell formed an exhibition committee to organize the first art installation at the recently completed Vassar Brothers Institute. 167 paintings were exhibited in seven galleries throughout three floors of the building. As was true in 1876, her paintings were hung alongside prominent artists such as Frederick Church, Jasper Cropsey, Sandford Gifford, and Lilly Martin Spencer.

Vassar Brothers Institute, Poughkeepsie, ca. 1890, Photograph. Library of Congress Digital Collections. Program of the inaugural art exhibition at Vassar Brothers Institute. Hart Hubbard Collection of the Dutchess County Historical Society.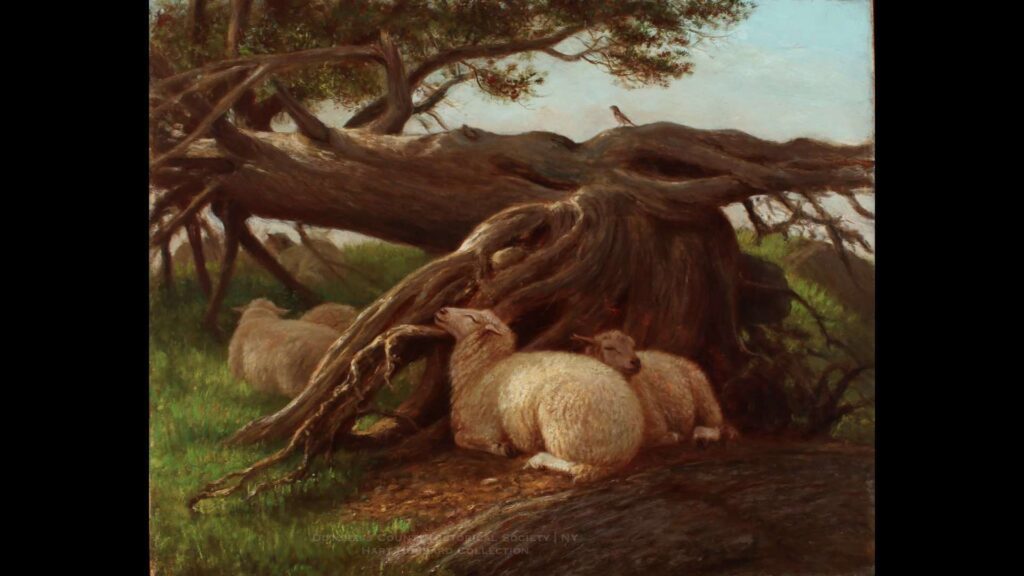 The family fortunes in Florida were impacted by the deaths of family members and the killing freezes of 1895 and 1896. Heartsease resumed its central place in the family. By 1900 Clowes was living there with nine other family members and four servants. She remained at Heartsease until her death on November 16, 1904.
In her final days, her sister Lydia came to the house to care for her. She is buried in the family plot in LaGrange Rural Cemetery, a short walk from Heartsease. At rest beside her father and sister, she lies with the family who welcomed her into their home and hearts, encouraging her wish to "soon learn to draw well."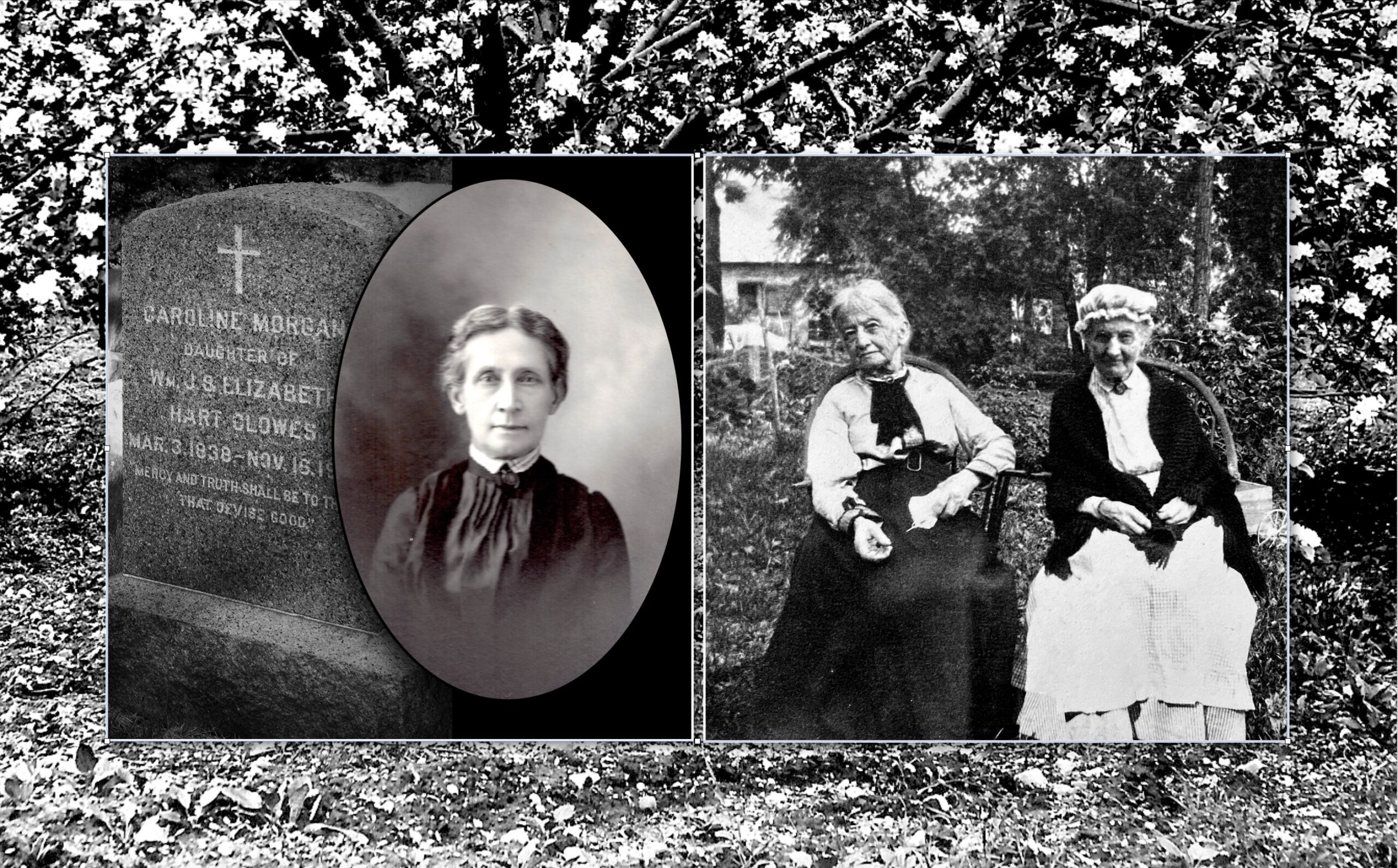 Above left: later photograph of Caroline Clowes, contemporary image of her gravestone at the LaGrange cemetery near Heartsease. Above right: sister Lydia, and cousin Mary ca. 1930.