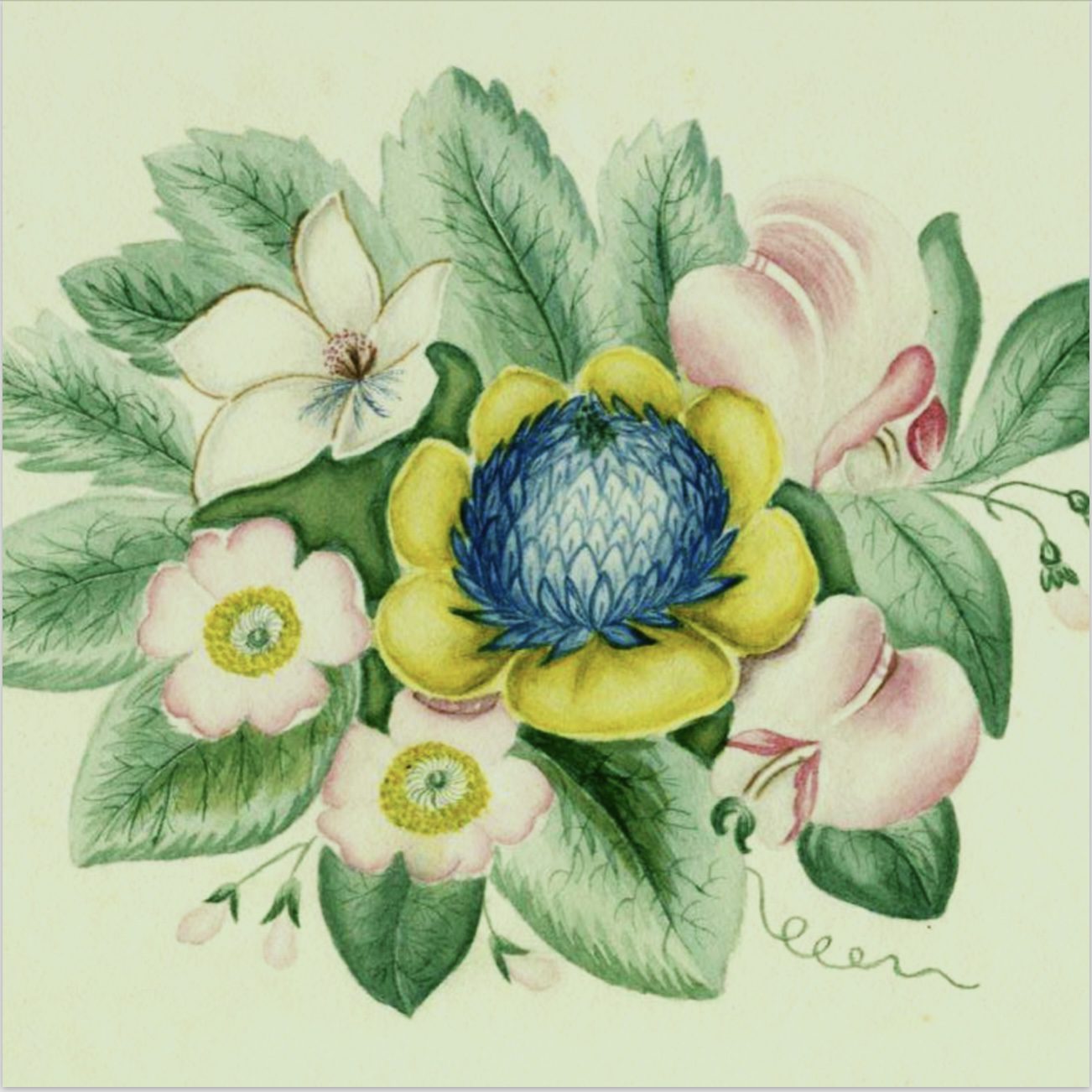 1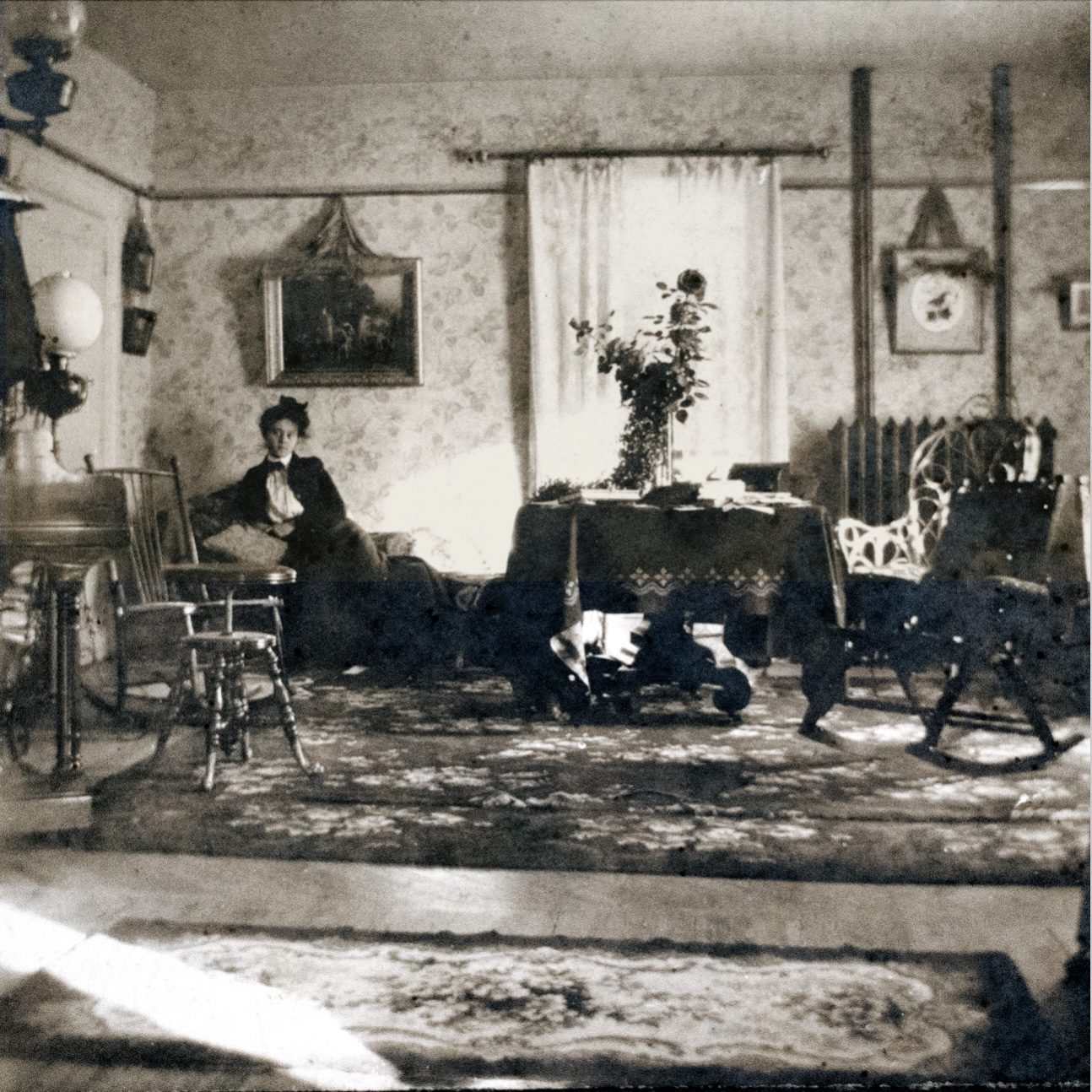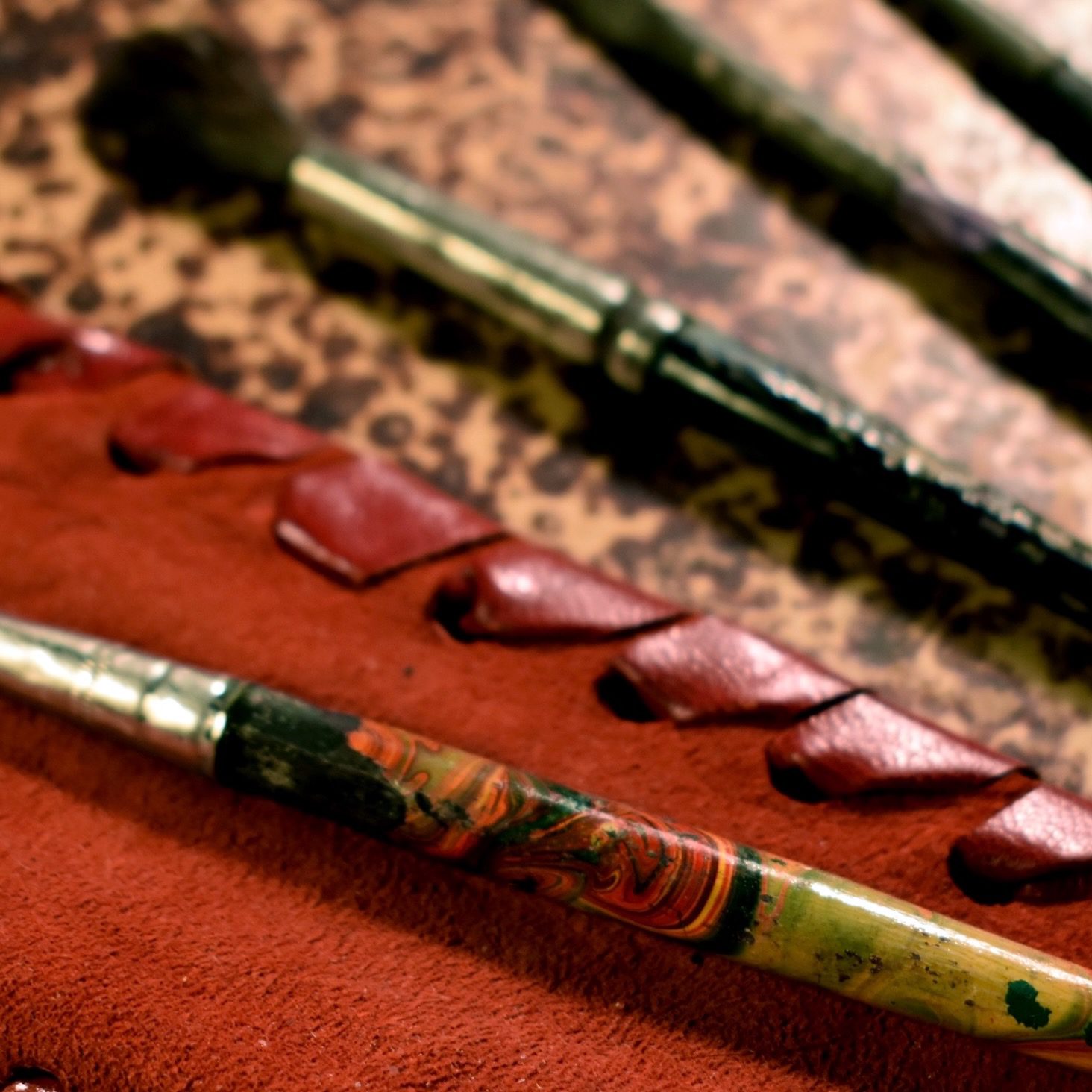 3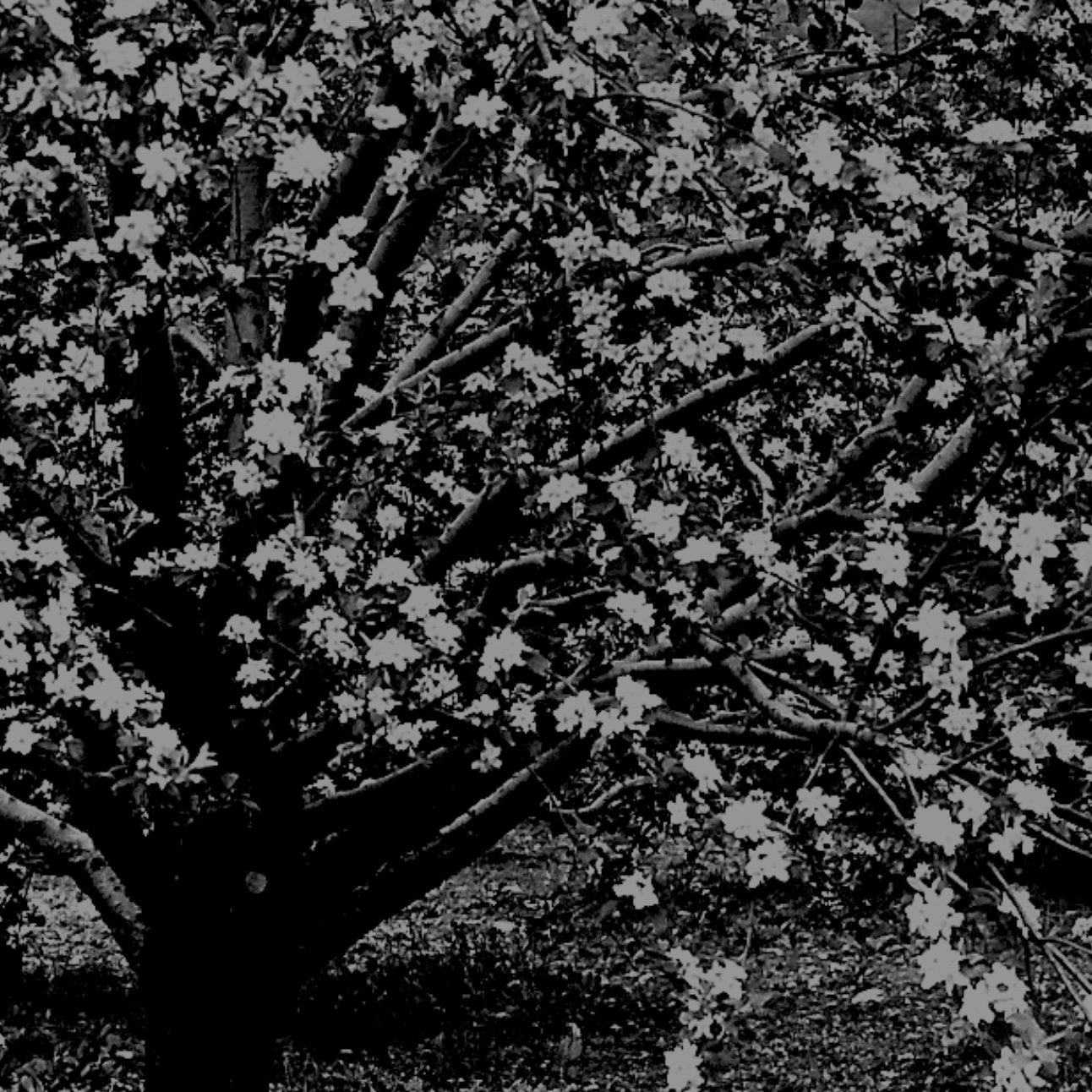 4
After receiving early support at home for her interest in the arts, Clowes took classes in drawing and painting at local academies for young ladies. By 1862, Clowes was studying under the renowned Hudson River School painter Frederick Rondel, a French-born artist specializing in landscapes and animal subjects. It was Rondel who trained Clowes in narrative-driven animal painting. Sketches from this period show Clowes mastering anatomical studies and pastoral scenes with her teacher's help.
In addition to Rondel, two more men were instrumental in Clowes's professional development. With the opening of Vassar College in 1865, Clowes found a mentor and collaborator in the new head of the Art Department, Henry Van Ingen. As well, James H. Wright, a well-known portraitist with longstanding local ties, stepped into the role of advocate and agent for Clowes. When he presented her work to Goupil's New York City Gallery in 1870, staff there incorrectly assumed only a man could produce such exceptional painting. Wright wrote to Clowes explaining that Goupil's predicted "a brilliant future" for the artist who signed her paintings "C. M. Clowes."
Clowes received drawing books for Christmas in 1851 and her life-long devotion to the arts began. Lessons from her Aunt Adelia Nichols and at the Poughkeepsie Female Academy developed her budding skills further. Later in the 1850s she received lessons at the Poughkeepsie Female Collegiate Institute and by 1862 she was taking private lessons with Frederick Rondel. Rondel was a talented artist professionally trained in the French Academy. He moved to rural New York to paint the scenic landscapes of the Hudson Valley, and trained Clowes in highly naturalistic animal painting.

View of east parlor at Heartsease (ca. 1880s) and the adjacent and connecting west parlor (contemporary photo). Two months after arriving at Heartsease, Clowes was given five drawing books and the promise of lessons from her aunt Adelia Nichols.
Alternating: a) Photo Poughkeepsie Female Collegiate Institute, ca. 1858, Van Kleeck Collection of the Dutchess County Historical Society. b) Annotated map: Showing Heartsease and location of schools and Rondel home.
Diary entries suggest that Frederick Rondel and his family were frequent visitors at Heartsease.
In addition to friendship, Rondel was instrumental in having Clowes's work exhibited at the National Academy of Design in New York City. Their relationship was lifelong, as the two artists exchanged letters for decades after Clowes was Rondel's student.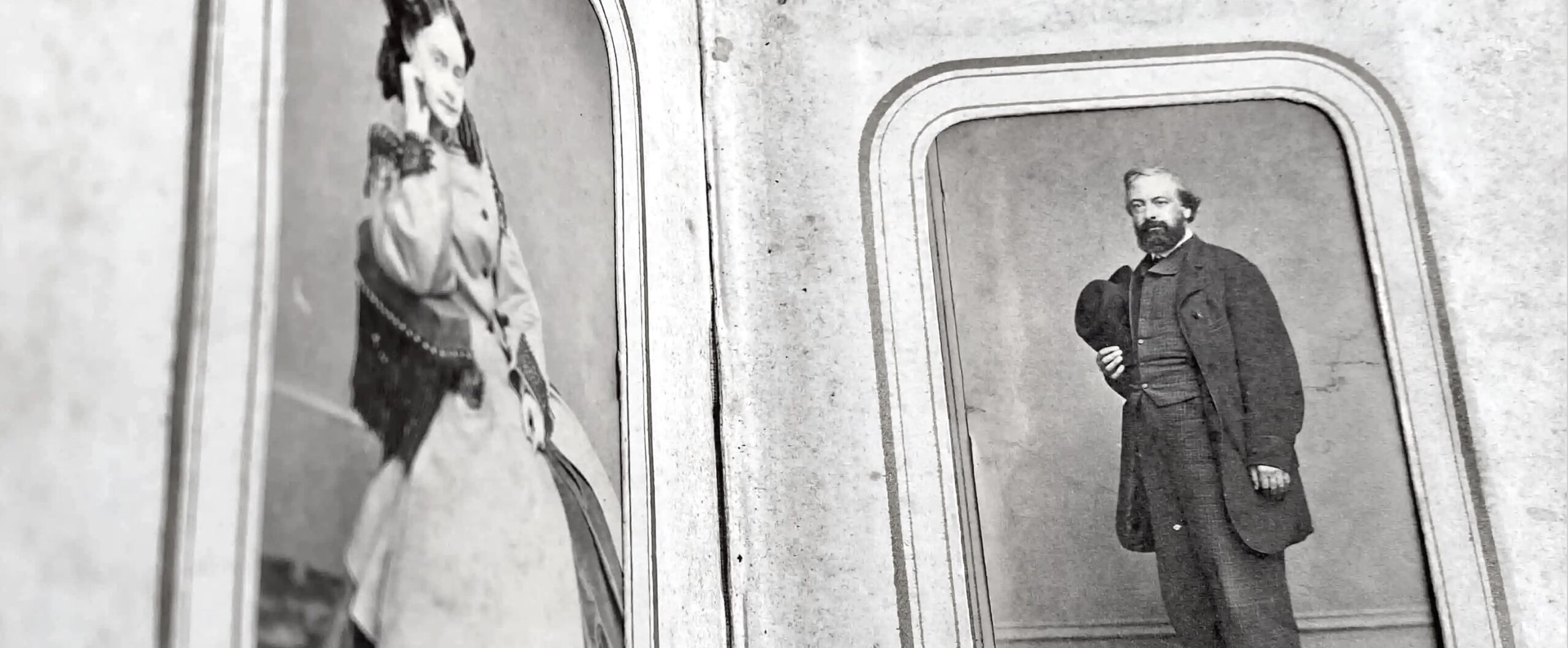 Clowes family photo album, 1880s to 1890s, showing Frederick Rondel and his wife who were frequent visitors to Heartsease. Hart Hubbard Collection of the Dutchess County Historical Society.
When Vassar College opened in 1865, the idea of giving women access to higher education was controversial. Critics said that it would distract women from their role as mothers, and would lead to the "decline of the race." No doubt Clowes took comfort in the society created by the College's opening, introducing community members who shared her more liberal views. Vassar Professor Henry Van Ingen, a friend and advocate to Clowes, took his students to her studio, shown here, at Heartsease.
Clowes's friendships at Vassar went beyond those involved in the arts, and included Professor of Astronomy Maria Mitchell, for example.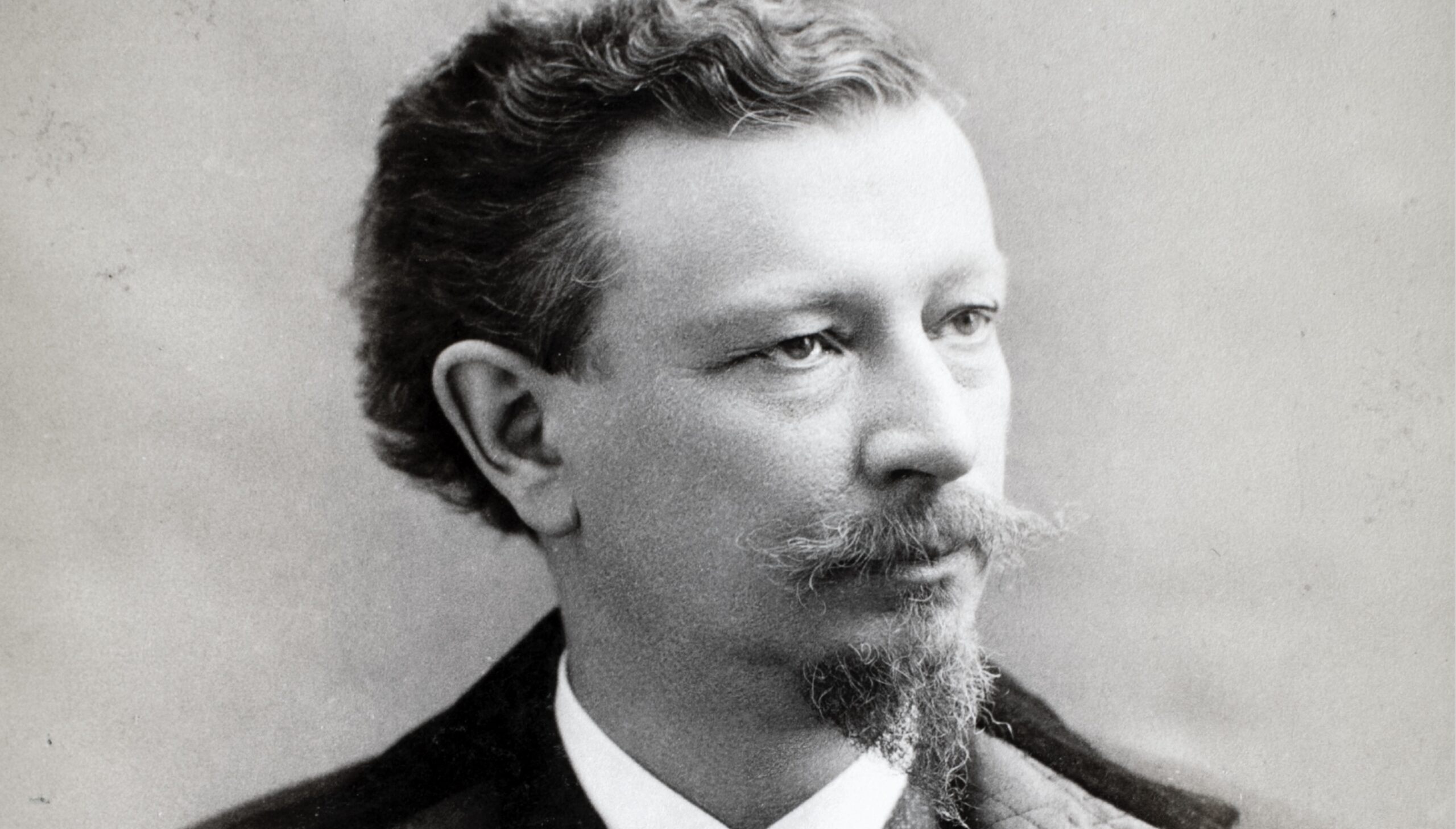 Henry Van Ingen, n.d., Photograph, 9 x 6 inches. Collections of the Dutchess County Historical Society.