In these pages of a diary of a not-yet identified male student at Poughkeepsie's Eastman Business College,  we learn about life's small inconveniences, whether rain, or a headache, and see a few of our nation's most climactic events unfold locally. From mid-April to mid-June 1865, this snapshot is a compelling personal take on things big and small. Through it all, Harvey Eastman (right), first cousin of Kodak founder George Eastman, leads his famous band. Whether in the greatest celebration or deepest national mourning, anytime is the right time for a tune from the band!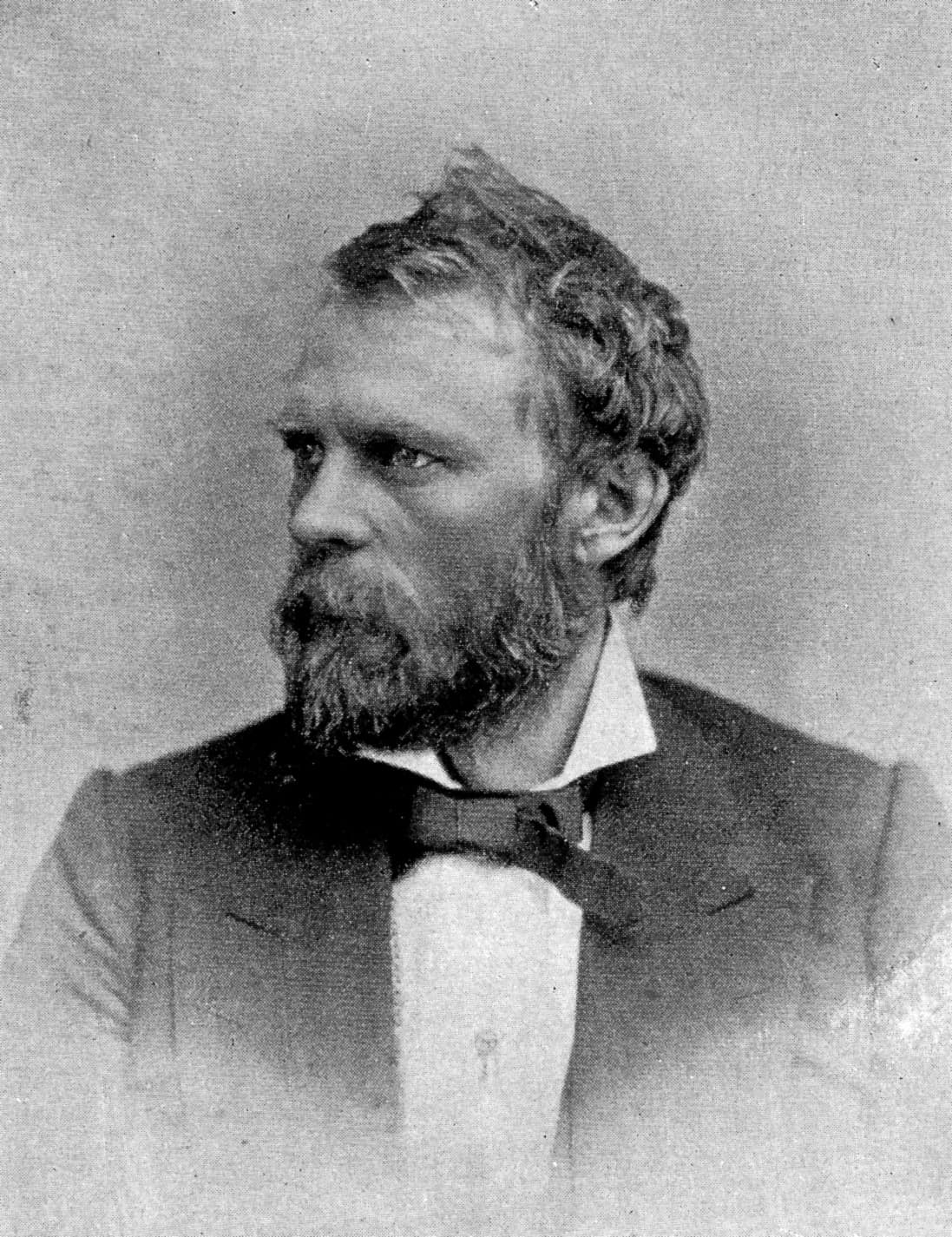 Starting School, Coming to Know Poughkeepsie
Sunday, April 2, 1865. The sun puts forth his rays in all beauty imaginable. A cool refreshing breeze is stirring. Attended Divine worship at 11 a.m. at the First Dutch church. This afternoon I took a stroll out about the City by myself. It appears that nature spreads forth some of her most beautiful pages, grandest, and most noble scenery about the City of Poughkeepsie. Yet mingled with her beauties there seems to be a sublimity peculiarly fitted to the solitary ramble through the outskirts of the City. Now and then meeting with two or three grouped together, leisurely pacing to and fro, seemingly conversing of olden times and earlier days. Young men who have repaired to this City so noted for its civil and literary institutions to prepare to fill some future station in life with honor to themselves, their friends, their country and their God.
Monday, April 3, 1865. Went to school in the morning. About noon received the glorious news of the fall of Richmond, in consequence of which there was no session of school in the afternoon, but a meeting of the students who under direction of Prof. Eastman, formed in procession led by the college band, paraded the streets of the city. 
Thursday, April 6, 1865. Cloudy and drizzling rain all day. After school went to Mr. Patrick's .
Friday, April 7, 1865. Rainy, went to school. Received news that Lee's whole Army had been captured, we think it hardly credible as it is not official. Walked out into the city in the evening. Prof. Eastman was on the streets with his band. The streets were glittering in all directions with torch lights and fireworks of various descriptions, glorious news if only true. If not true already, we trust it will be, ere long.
Sunday, April 9, 1865. Attended Divine worship at the Presbyterian Church at 11 a.m. Temperance lecture by Rev. Dr. Babkok  at M. E. Church on Cannon Street at 2 p.m. Nothing of unusual interest occurred at Poughkeepsie during the day. News received late in the evening of the surrender of Lee's army, official, the report is this time true. The flower of the Southern Army obliged to surrender to General Grant. We think the so-called Confederacy must by this time see the hopelessness of their cause also the Folly of their ways.
Friday, April 14, 1865. Considerably Better Health, attended school. No news of interest from the Army or head of Government.
News of President Lincoln
Saturday, April 15, 1865. This morning we received the awful news of the assassination of President Lincoln and Secretary Seward, and others.
A great national calamity. God help the country, for we deeply feel the loss of one at the head of the nation, the people's choice, who has so steadily guided our ship of state almost (we trust) through the storm. Cause traitors to pay the debt they owe their country with their unprofitable lives. Strike them, as it were, to atoms with one single blow. May the people justly retaliate.
Sunday, April 16, 1865. Pleasant nearly all day. Clouds overshadow the evening sky, remind us of the cause of our gloom. As the sun shone forth in splendor during the day, and in the eve was shut out from earth by dark and misty clouds, so has our light in the hope of a speedy restoration of the Union based upon principles which would ensure a lasting peace, been overclouded with a great national calamity. One single stroke which has caused the heart of the nation to weep, yet may we trust in the all-wise purpose of the supreme Ruler of the universe.
Monday, April 17, 1865. At School. At 11 am, Prof. Hudson entered the building, as we supposed, to give instructions, as usual, upon writing. But said he did not feel like work, delivered an address to the school, dwelt upon the nation's troubles. He spoke very effectively. While we trust in an almighty God, believing all for the best, our hearts are filled with sorrow and grief, bereaved of one who with his noble, honest heart, filled with almost unbounded mercy, has become the nation's idol, unable to express our sympathy for an afflicted family, whose pride and hope were centered in the noble, generous hearted Abraham Lincoln. May God bear them up. 
Wednesday, April 19, 1865. Funeral day of President Lincoln. No session of school. All about the city presents an indication of sorrow. Attended the Old Dutch Church at noon, about 300 students in attendance, each wearing a badge of mourning.We have, as a nation, been called upon to make a great sacrifice indeed.
President Lincoln. Noblest specimen of man. Father of his country in its trials. Author of freedom in America. Abraham Lincoln, who by his unbounded intellect, untiring energy and industry, together with his mild temperament, warm and generous heart and love of country and right, has risen from the humblest walks of life to the highest position in the gift of the people, and has there piloted the ship of state, thus far, safely through the storm; stricken down in an instant by the hand of an ignominious person, one vile traitor!
An offering for his country; may we hope that a circle of white robed angels are gathering around to conduct his spirit to the better world; and may the Almighty, in his unbounded love and mercy, bind up the wounded hearts of an afflicted and bereaved family, called to consign the remains of a noble father and husband to the tomb.
Marched with a procession in the pm. Heard an address by A. Anthony. 
Tuesday, April 5, 1865. At school. Cool day. The remains of President Lincoln passed through in the evening. Numerous crowds of people at the Depot. Train remained about 30 minutes to allow the escort and friends time for refreshments. A number of the students went to Albany where the coffin was opened. The Band accompanied escort from New York to Albany.
Thursday, April 27, 1865. At school. Very warm but pleasant day. Band played in the college in the pm.
Received official intelligence of the death of J. Wilkes Booth, assassin of the President, well-deserved an ignominious death as all traitors deserve whether North or South.
It is a satisfaction to know that this vile traitor and assassin lives no more, yet will not compensate the loss felt by all truly loyal hearts. 
Thursday, June 1, 1865. The day appointed by the president for humiliation and prayer in memory of President Lincoln. Heard a very good sermon in Washington Street Methodist Church, well suited to the occasion. Many were moved to tears.
General Grant
Friday, June 2, 1865. Clear and pleasant. Went to school in the forenoon. Afternoon went down to West Point. Their being a rumor that generals Grant, Sherman, Scott and others would be there. Quite a large number of citizens and students went down, it proved to be a sell. Considered ourselves paid though for the trip. Got home at 7 p.m. and went to lecture at Pine Hall by editor of New York independent a speech for the times.
Thursday, June 8, 1865. Quite warm. At school in the am. Went to West Point in the afternoon, witnessed the receiving of cadets. Generals Grant, Scott and others were present. Returned on the steamer Mary Powell in the evening. Saw General Grant again as he passed through Poughkeepsie on the train en route to the west.
Saturday, June 10, 1865. Rained considerably during the day. Had school until 10 am. I worked most of the afternoon on an arch work being erected in front of the Washington Street College. The 150th New York regiment returned at night about 11. The regiment will receive a grand reception on the 12th ss great preparations have been made for that purpose.
Monday, June 12, 1865. No school. Grand reception of the 150th New York volunteers had a jolly time. The streets of the city were crowded with people. Grand processions were formed at noon. Among the rest was conspicuous Eastman College. A number of famous bands were present, some from New York.